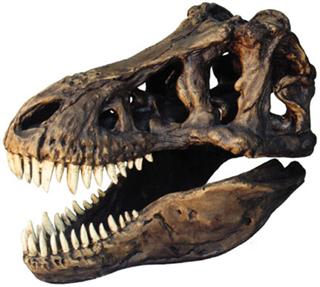 Rocky Mountain Dinosaur Resource Center
The Rocky Mountain Dinosaur Resource Center located in Woodland Park, Colorado has become a vistor's favorite attraction due to the Center's ability to interest children of all ages and educate adults. The RMDRC has over 12,000sq.ft. of space dedicated to public exhibits. The Center with over 30 specimens and a number of hands on exhibits will catch your imagination. What was it like when dinosaurs ruled the Rockys?
The Rocky Mountain Dinosaur Resource Center is part of Triebold Paleontology Incorporated (TPI).
TPI is an independent company that has been in operation since 1989. The company provides services for museums and individuals ranging from paleontological exploration, data collection, excavation, preparation, restoration, skeletal mounting, mold making and casting.
Specimens and replica casts collected, prepared, and restored by TPI can be seen in museums the world over. Triebold Paleontology works with academic paleontologists to ensure the preservation of fossil specimens from North America.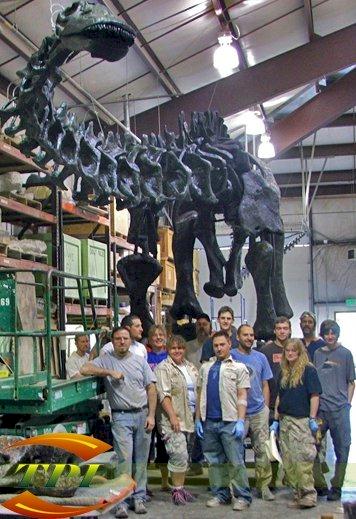 Mike Triebold has been collecting fossils for more than 20 years and has been featured on The Learning Channel's "Paleoworld," the Discovery Channel's "Bone Head Detectives," Fox television specials, US News and World Report, Newsweek, National Geographic and others. Currently, Triebold Paleontology Inc. (TPI) maintains the traveling exhibit, "Savage Ancient Seas" featuring marine reptiles from Kansas.
TPI operates dig sites in South Dakota, North Dakota, Kansas and Montana.
Rocky Mountain Dinosaur Resource Center
201 S. Fairview St.
Woodland Park, CO 80863
Phone: 719-686-1820
Toll Free: 866-480-4309
Website: http://www.rmdrc.com
Hours (Open Year Round):
Mon thru Sat: 9am - 6pm
Sun: 10am - 5pm
The Center is closed on Easter, Thanksgiving, Christmas Day, New Years Day
Admission:
Seniors (65+): $10.50
Adults: $11.50
Children 5/12: $7.50
Children 4 and under: FREE
* We offer a Military Discount of $1.00 off all above General Admission with current military ID.